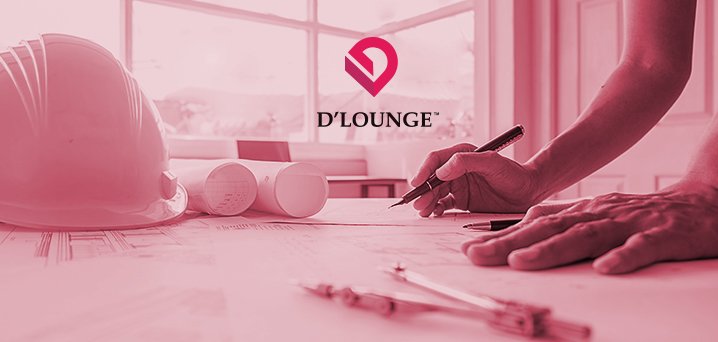 D'LOUNGE Reveal: A peek into how we remain at the top of the interior & decor chain
This article would serve as a personal tour to all the design and decor interested & invested minds out there. So sit back and relax for we are going to reveal a bit of how D'LOUNGE fares in its quest to be the best in design and decor. We are the kind that does more than squabble with spaces.

To better convey it, let's just say that,

We've got a thing for energized environments and we simply love doing it.
How our stars aligned
So our 'apple on newton' moment came in the year 2015, when the big idea struck Mr. Ashwin Prasad, our founder/designer extraordinaire.

The company took off soon after, and Mr. Prasad hasn't looked back ever since. With sheer will and focus, he and his team at D'LOUNGE has managed to become the harbingers of one of the premium interior conceptual organisations in Kerala and Bengaluru.
How?

By being different.
It means to be innovative, creative and environment friendly design and concepts.

Add to that couple of strength boosters like effective project management techniques and time bound contracting and voila, you get D'LOUNGE.

Fast forward a few years to now, we are in the running to be atop the giants in the industry.
Our 5 ingredients of interior design
We like to dabble with a lot of aspects that come our way, like project management, visualization and design development. To be at ease with such a process, our team believes in the concept of these 5 principles, or magic ingredients as we like to call it. They are responsible for creating a beautifully decorated interior.
1. ATTENTION TO THE DETAILS
Design is not limited with the arrangement of furniture or lighting elements. In order to get a good result, every detail of internal space should have the right shape and color and be placed correctly.
2. QUALITY OF OUR WORK
In the interior design, just like in chess, every step is fateful and important. If you do not think through all the steps in advance, you can make mistakes, which will be visible only at the final stage. This is the reason why we control the quality of fulfilling the order during all the stages. Have you already admitted the project? Then the result has to be exactly the same as the picture.
3. WE HELP YOU TO SAVE MONEY
With the right approach, you receive both an album with visualizations and drawings and a completed interior, created due to the project. The studio services include: picking the materials, furniture and lighting. Our bonus and discount conditions allow you to buy materials and furniture more beneficially.
4. USING NEW TECHNOLOGIES
The world does not stand still – and we offer you to do the same thing. The projects of our company are fulfilled considering the latest techniques and tendencies in design, taking into account their comfortability for the customer. Wanna be in trend? Follow us.
5. BEAUTIFUL + COMFORTABLE
We agree that aesthetics in design is very important. However, interior design also influences living conditions. We do our best to make our projects not both stylish and comfortable. We fulfill our work based on these principles.
These are our perfect ingredients and this is how we make sure every single interior comes out oozing cozyness.

However, this does not include our secret sauce, for that you need to witness our magic firsthand, by being our wonderful client.

How we continue to be an attractive force

What we'd like to repeatedly tell ourselves and you is that,

Design is much more than getting your decor right.

It's about getting the basics right, much like taking care of that 'free space' in your cupboard which brings us to the forgotten art - Feng Shui.

- Feng Shui

Choosing the right fabrics or colors is not only what we do, because nowadays it's all about 'aesthetically pleasing', more like the practice of 'Feng Shui'.

"Feng shui is sometimes thought to be the art of placement—understanding how the placement of yourself and objects within a space affects your life in various areas of experience ."

- Built for Integrated Design Services

We believe that good design is the tag along buddy of planned research and artistic judgement.

This justifies our reason to become a unified centre of top-notch design services.

To name a few services, we engage in CAD and computer 3D modelling that serves as more than a helping hand as it brings the best visuals of the project space.

Mi Casa es Su Casa

All that's good got to come to an end, right? Circle of life, maybe? On that note, we shall pull the curtains on this one as this article has reached its peak.

So with this article our aim was to establish our niche and why we strive to be different from the rest.

The next time you design an interior, you know you have a friend in us.

The name is D'LOUNGE
October 28, 2019, posted by
Admin