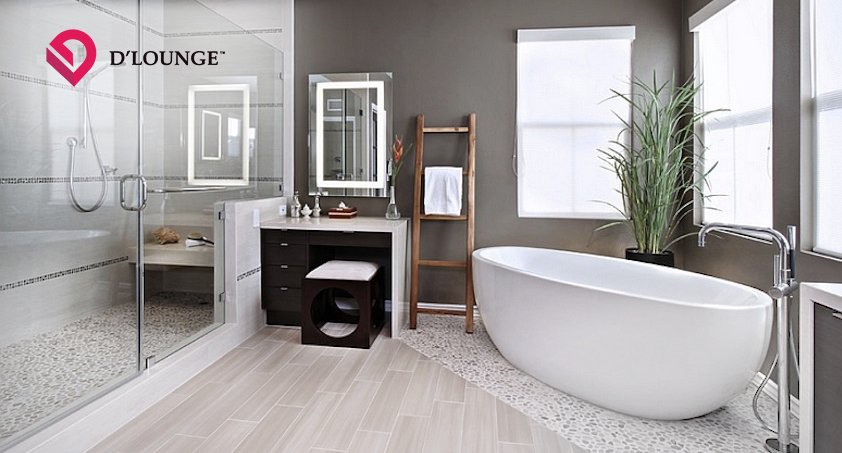 Incredible Design Ideas for a Trendy Bathroom
Whether you are building a new home or planning a renovation, you can spark some creativity into your bathroom. From chic and modern to industrial and vintage, whatever your style may find some inspiration for your next bathroom remodel from us. From bathtubs and showers, to sink and vanities, we got you covered up to date styles in the industry. The newest texture, patterns, prints, finishes, and styles just get inside the scoop that you did not even know existed.

Black and Grey
Grey is one of the most popular styles in bathroom remodeling projects, however, there is a change for it now. A bolder and darker style caught attention. Grey is good and black is better. The dark tones, specifically black, is always stylish. Black is the best in light fixtures and mirrors and more with matte finishes. However, some homeowners are still hesitant with darker tones to their homes; grey may continue to be a top choice for those looking for a classic or neutral color.

Vintage comeback
Shades of brass and gold are back and better than ever. The lovely new warm toned gold plumbing fixtures in the right amount of depth, dimension, and luxury can be just anything and everything in your bathroom. A warmer accent is achieved with the brass/gold toned bathroom fixtures. The new finish options like in satin, matte and spun gold can add that classic traditional element into it. The warmest tone is brought to the best with complimenting hardware, light fixtures and mirrors as well.

Tile patterns and shapes
The tiles are now going beyond the colors and graphics to change the conventional tile shape into something much more interesting. We have lots of shapes and patterns to choose from. For instance, hexagon, arabesque, Moroccan fish scales, diamond or chevron patterns in new colors & textures are available today. These trendy shapes can grace the floor and shower walls. Even the tiles can be used on the ceilings to create bold accents.

Compact storage spaces
Compacted storage areas and cabinets are presented in a simplified manner as that of minimalist habits. This lifestyle can help relieve stress and keep you organized to a full extent. Hidden cabinets and modern wall shelving will appear less cluttered and allow the entire bathroom to feel more open and organized.

Colours, shapes and dimensions, when these three elements come in the right proportion we get the best designs. The best designs are not solely meant for bedrooms or living rooms. A bathroom with great design can be your relaxation sanctuary for sure. For great bathroom design ideas come to D'LOUNGE, the best interior designers in Kochi.
February 15, 2020, posted by
Admin