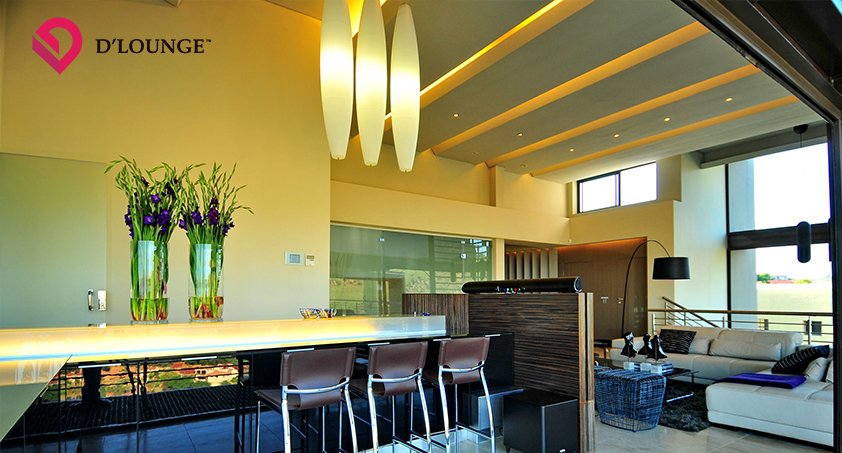 Light up and Set the Mood Before you Dine
Every dining space comprises of a beautiful set of dining table and chairs, then maybe a shelf filled with very elegant crockery sets, and even some pieces of decoration to add charm to space. Above all, the most salient feature you should add is a good mood. The best moods are created with scrupulous lights. Martin Lawrence Bullard, the Los Angeles based multi award winning interior designer who is well known for his styles says

"Lights can create a drama, an environment and a mystery in your space".

Here are a few ideas on adding the magic of light into your space.
A transitional chandelier can make a fresh take, more than being too traditional.
To make it more functional, a double drum can be used. They can scatter more light and is the best for a larger room and table.
If you have a cabin in the woods, then a chandelier made of antlers can be a choice too.
You can make your style statement big with an over-sized pendant light. It's made perfect when there is a golden shade on it.
When the table has a glass top a modern light like a hanging piece like a firework busted out makes it more astounding. The light can make the sparkles on your table making an amazing mood to dine.
When you feel a pendant is too small and a chandelier is too formal, then the ideal way out is a horizontal pendant.
Once you make the pick on what light and style you need, then you make up with a few more barriers before you say '
yeah that's it'
. Below is a brief note on them
Dimensions and measurements​
Depending on the style of light and measurements of the table the length and breadth of the light suspended must vary. It is mandatory to keep the light dimension to be at least 12 inches smaller than the table in every direction. The best way to hang your lights is to keep it 30 inches above the table surface, so even the tallest person in your home also avoid direct contact with light.
​
Adding a dimmer to your lights can give you the choice of changing the brightness as per your moods. That's the best way you can set your mood and always preferable than a single shade of light.
Lights can make the best response to your emotions. To make the lumen outputs amazing in your room and to set the aura you need, get yourself with D'LOUNGE the best modern
interior designers in Cochin
.
January 18, 2020, posted by
Admin