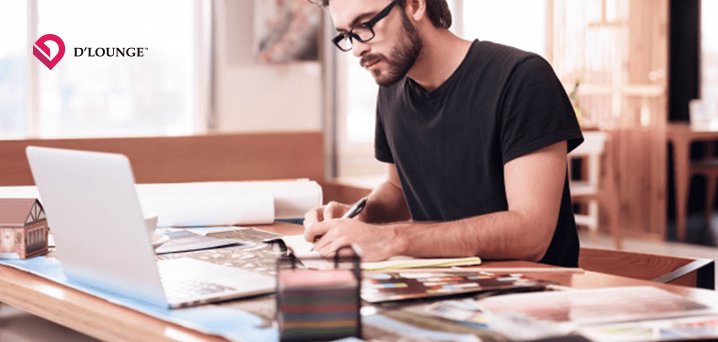 Signup with a Designer and Exploit the Avails
Great designs doesn't happen by chance. The blank spaces are explored and exploited by professional designers to transform them into a great space. We believe that when designing a space our purpose is to make them shout out your tales and mirror your personalities. Yes, hiring an interior designer is obligatory to live your life in an incredible space with the joy and comfort availed to the fullest. Today the deliberation is all about why a 'YES' in hiring an interior designer.
Every penny you spend is worthy
It is common to assume that spending on a designer is an additional expense. The truth is, really what you spend is not expenditure but an investment. An experienced interior designer adds value to your home in the budget you specify. A 'YES' to designers because they are a speculation to save yourself from costly mistakes.
Plenty of time to spare
Designers are sensible of what to do and furthermore when to do. When the former spare money the latter can afford 'time'. It is true for the reason that no mistakes and no corrections, hence more time can be benefited. A 'YES' to an expert who knows how each piece works and that's what could finally save our time.
Promised professional care
Maestros eyes can see much more than yours in a white space. A good design should keep up with a delicate balance between the art and science of design. Only a skilful person knows what that balance is. A professional touch leads to perfection and that is why we again say a 'YES'.
Say a wow
Designers always think outside the box. They are experts in making spaces creative, innovative and thoughtful because they are taught to do the same and they were always doing the same. The custom designs they can deliver on every tiny detail can make your home cohesive and functional to the threshold. It's a wow moment to see your home like in a picture. That's why it is always a 'YES'.
An empty room is a story to be narrated. Designers are the authors. Saying a 'YES' to these authors can make miracles happen around you. D'LOUNGE is the best interior designers in Kochi, who could tailor your stories together making a vibrant place to live on.
December 12, 2019, posted by
Admin