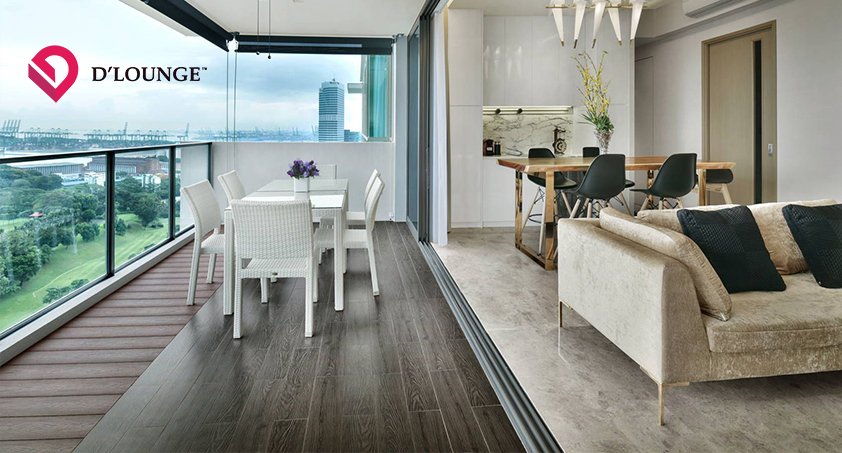 Transform your Balconies to a Paradise
No matter what and how your balcony is, it is your way to get a dose of sunshine. Moreover, today with this increase in urbanization and lesser space accommodation, and you still have a balcony, then for sure consider yourself a lucky one. Balcony decorations do not require big budget plans. Here are few brilliant and affordable decorating ideas that will turn your balcony into a walk-in paradise.

Space-saving accessories

Every time before purchase measure your balcony space. Only then you could let the décor meet functionality with the dual purpose of serving accessories. This could get you a better space utilization in your balcony. For instance, planter cum laptop table saves space with elegance.

Go natural

Wooden, terracotta is the best décor materials that can suit with the high temperatures in India. Besides, adding planters to the railings with colorful summer flowers can make your balconies to bloom thereafter.

More space with design ideas

A sliding glass door connecting your room to the balcony with the same palette used in indoors and outdoors makes it appear a little bit larger. Making use of the angle spaces with a hammock can also be pretty good in getting you the belief of better space availability.

Colorfully illuminated

Pillows, rugs and any decors you keep in the balcony can be made with the best choices of colours to fill your balcony with every colour as much as possible. Fairy lights, candles and tiki torches the one to choose from are plenty. Lights are always a classic way of decorating your balcony.

Step into a different world

To keep the floor same with the tiles or marbles used inside is not a great idea. When you step outside to get the difference, different flooring ideas are the best. Artificial grass, rugs or even making the floor wooden can do well.

Never let your balcony space go unused. Moreover, never make it a space for dumping your unused furniture. Make the best use of your balcony and get those positive vibes from sun rays with D'LOUNGE, the best interior designers in Kochi.



February 11, 2020, posted by
Admin